Quilt Museum and Gallery News 2015
Published: Tuesday, 2nd December 2014 16:33 PM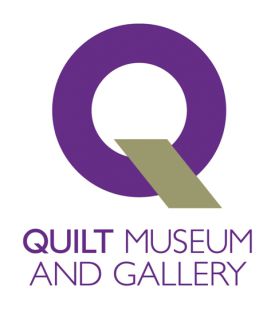 Following our winter closure for annual maintenance 14 December 2014– 23 January 2015 (inclusive) the Quilt Museum and Gallery will re-open with an exciting programme of exhibitions in 2015. This will begin on the 24 January with 'All Shapes and Sizes' exploring geometry in quilting and 'Voices from the Inside' a guest exhibition from prisoners taught by Fine Cell Work. Our summer show 'Ancestral Gifts' opens on the 15 May and is a unique exhibition guest curated by Kaffe Fassett. Kaffe has chosen 15 quilts from our quilt collection and has produced 15 new works in response to them. This will be the first and only UK venue for this exhibition.
Unfortunately we have to announce that a decision has been made by the Trustees of The Quilters Guild of the British Isles than manage the Quilt Museum and Gallery to close the York attraction with effect from 31 October 2015.The Museum is not financially viable and since opening in June 2008 has been heavily subsidised through donations and from subsidy from The Quilters' Guild. The donated funds are now exhausted and in spite of efforts to increase visitor figures and to raise significant funds from commercial activities they have not been able to find a dependable, long-term way of supporting the Museum and Gallery
The Quilters' Guild will continue to support the Quilt Museum and Gallery exhibition programme in 2015 from its reserves. The Trustees realise that the decision to close the Quilt Museum and Gallery is profoundly disappointing, but we can take comfort in the knowledge that since it opened we have welcomed over 70,000 people to over 50 exhibitions and introduced many visitors to the joy of quilts and quilting.
The Quilters' Guild will continue to maintain its quilt collection and plan to make the Collection publicly accessible through exhibitions in partnership with other venues and online.
The Quilters' Guild Collection is held by The Quilters' Guild of the British Isles.
Registered charity no 1067361 Company limited by guarantee registration no 34476331 Charity in Scotland no. SC043174.
© 2018 Quilt Museum and Gallery, York | Printed from: www.quiltmuseum.org.uk/blog/quilt-museum-news/01447.html