Classic and Cool - Quilters' Guild Challenge 2005
Move your mouse cursor over the image to examine this quilt in detail.
Maker:

Jill Packer

Date:

2005
Wall hanging depicting famous London features and buildings, within a circular twisted mosaic medallion, made using raw edge applique, machine quilting and embroidery.

This quilt won The Quilters' Guild Challenge at the Festival of Quilts in 2005.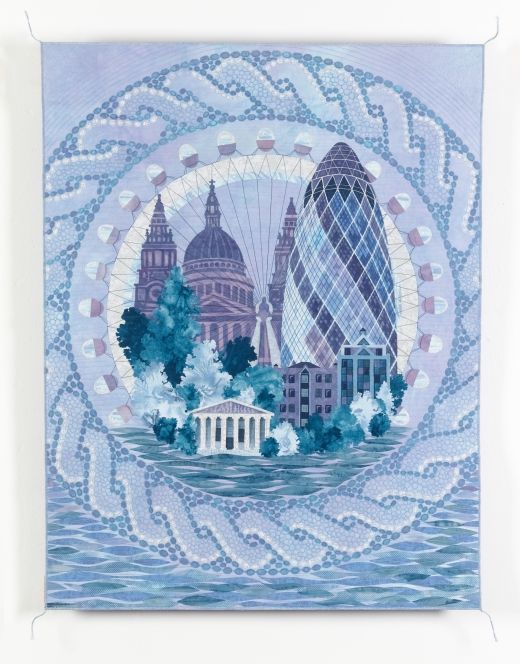 The Quilters' Guild Collection is held by The Quilters' Guild of the British Isles.
Registered charity no 1067361 Company limited by guarantee registration no 34476331 Charity in Scotland no. SC043174.
© 2020 Quilt Museum and Gallery, York | Printed from: www.quiltmuseum.org.uk/collections/contemporary/classic-and-cool-quilters-guild-challenge-2005.html