Turmoil and Change
Move your mouse cursor over the image to examine this quilt in detail.
Maker:

Harrison, Diana

Date:

2005
Contemporary silk quilt which has been pieced and then distorted by stitching, and overprinted with metallic pigments. This piece represents a period of confusion in the artist's creative working, and also conveys a sense of energy and excitement that occurs when an artist explores a new direction.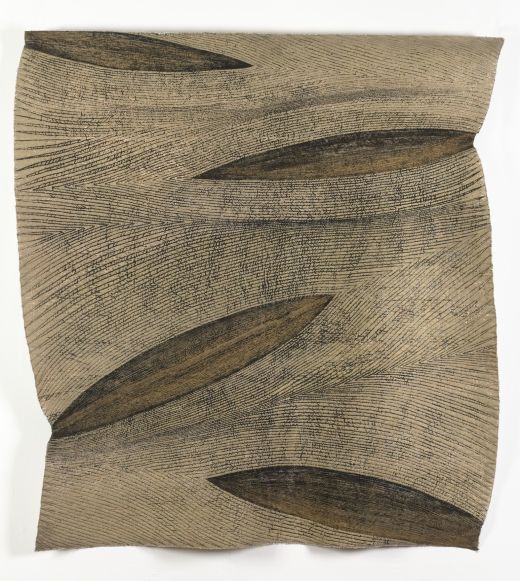 The Quilters' Guild Collection is held by The Quilters' Guild of the British Isles.
Registered charity no 1067361 Company limited by guarantee registration no 34476331 Charity in Scotland no. SC043174.
© 2020 Quilt Museum and Gallery, York | Printed from: www.quiltmuseum.org.uk/collections/contemporary/turmoil-and-change.html