The Wellington Quilt
Move your mouse cursor over the image to examine this quilt in detail.
Maker:

UNKNOWN

Date:

1834
Triangle patchwork frame quilt with a central block printed commemorative panel celebrating the Duke of Wellington's victory at the battle of waterloo in 1815. The triangles show a range of different roller printed dress cottons and designs and date from the 1820s and 1830s. The reverse of the quilt is made from Irish linen and bears the trade stamp of Edward Shannon, Coleraine. The piece is hand quilted with an intricate framed quilting design, and the date 1834 is quilted into the piece. There are 844 triangles of 252 different fabrics and 216 pieced triangles.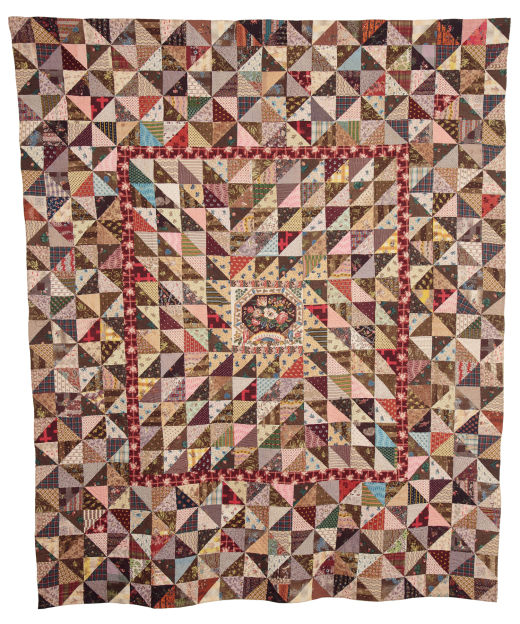 The Quilters' Guild Collection is held by The Quilters' Guild of the British Isles.
Registered charity no 1067361 Company limited by guarantee registration no 34476331 Charity in Scotland no. SC043174.
© 2020 Quilt Museum and Gallery, York | Printed from: www.quiltmuseum.org.uk/collections/heritage/all/1800-1850/the-wellington-quilt.html