Thirties small squares top
Move your mouse cursor over the image to examine this quilt in detail.
Maker:

Annie Rapson (née Reynolds)

Date:

1930 - 1939
Patchwork top made from small squares measuring 1 inch on each side, pieced over papers and arranged in a 'Trip around the world' block design. The card templates are still present in the reverse, and the top has not been backed, although it has been neatly finished at the edges. The top has a large range of 1930s dress and some furnishing fabrics, and was made by Annie Rapson who lived in Hunton, Maidstone, Kent.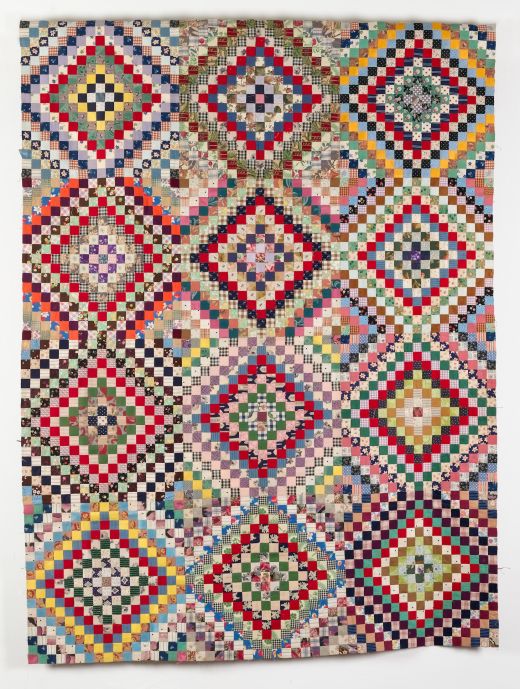 The Quilters' Guild Collection is held by The Quilters' Guild of the British Isles.
Registered charity no 1067361 Company limited by guarantee registration no 34476331 Charity in Scotland no. SC043174.
© 2020 Quilt Museum and Gallery, York | Printed from: www.quiltmuseum.org.uk/collections/heritage/all/1920-1940/thirties-small-squares-top.html