Concentric Rows Hexagon Top
Move your mouse cursor over the image to examine this quilt in detail.
Maker:

Holder, Mrs

Date:

1880 - 1889
Unfinished mosaic patchwork top of concentric rows of hexagons, arragned in light and dark tones around a central rosette. The cotton fabrics include plain and twill weaves in a variety of different printed designs, including checks, stripes, plaids and floral designs.

117cm x 147cm.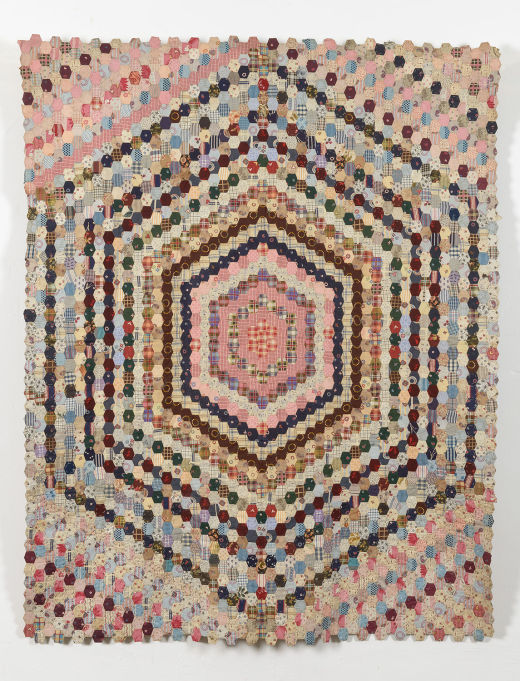 The Quilters' Guild Collection is held by The Quilters' Guild of the British Isles.
Registered charity no 1067361 Company limited by guarantee registration no 34476331 Charity in Scotland no. SC043174.
© 2021 Quilt Museum and Gallery, York | Printed from: www.quiltmuseum.org.uk/collections/heritage/concentric-rows-hexagon-top.html