Double Irish Chain Quilt
Move your mouse cursor over the image to examine this quilt in detail.
Maker:

Betsy Jane Cope

Date:

1872
Double Irish Chain patchwork quilt made from a variety of printed cotton squares with plain white/cream cotton centres to the chain design, and a Turkey Red central block. The centre has an embroidered inscription which reads 'Betsy Jane Cope Hunmanby Age 13'. The quilt is backed with a fabric that is dated to the 1930s and it is presumed that it has been repaired and the backing replaced at a later date, possibly due to the condition.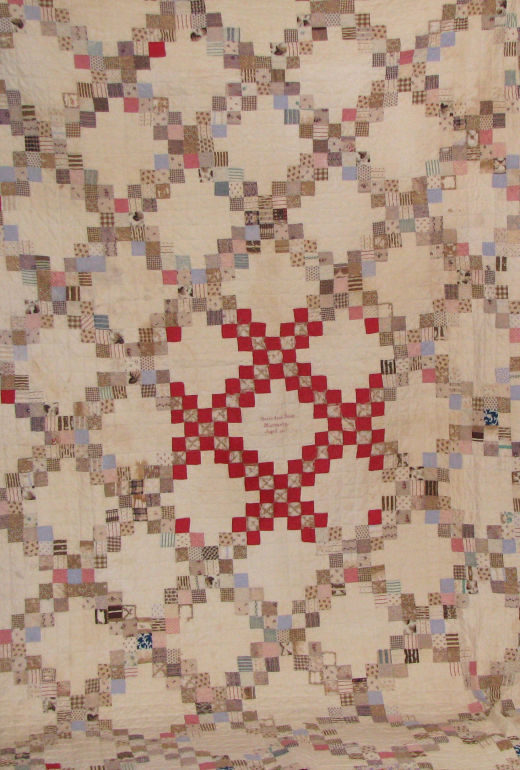 The Quilters' Guild Collection is held by The Quilters' Guild of the British Isles.
Registered charity no 1067361 Company limited by guarantee registration no 34476331 Charity in Scotland no. SC043174.
© 2020 Quilt Museum and Gallery, York | Printed from: www.quiltmuseum.org.uk/collections/heritage/double-irish-chain-quilt.html