Advice on Quilt Care in the Home
Published: Friday, 20th January 2012 12:44 PM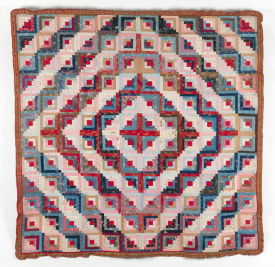 Do you have a family heirloom at home? Do you want to know the best way to care for your historic textile to preserve it for future family generations?
Download these useful leaflets with information on how to care for your historic quilt at home. They give you some handy hints on the best storage methods, conservation friendly materials, how to do basic repairs and some links for further useful information and suppliers.
Documents:
The Quilters' Guild Collection is held by The Quilters' Guild of the British Isles.
Registered charity no 1067361 Company limited by guarantee registration no 34476331 Charity in Scotland no. SC043174.
© 2023 Quilt Museum and Gallery, York | Printed from: www.quiltmuseum.org.uk/blog/quilt-history-articles/01371.html