Bringing our Collection to Life
Published: Friday, 17th May 2013 10:59 AM
With a collection of over 800 pieces here at the museum it's impossible to be able to show all of it, even with our regular changing exhibtions, but now we have a new way for you to get close up and personal with a piece of our textile history.
In our exhibition The Blossoming of Patchwork we have on display the Sidmouth Quilt. This has at its centre a block printed panel framed with triangular and square patchwork. Amazingly we also have a beautifully preserved identical fabric panel in our collection which has been unused.
To have a panel in such good condition is a real treat, many such printed fabrics faded long ago as the yellow pigment dyes are much more light sensitive and fade leaving areas devoid of colour or looking blue where they were once green.
To make our reproduction we first took a very high quality digital image of our panel and then re-mastered it to remove any blemishes. You may also notice that the original is slightly oval compared to the new circular version, this was changed during the digital clean up process as we felt that a square piece of fabric is a much easier way to starta piece of patchwork than a rectangular piece. Finally we made the most of new printing technology and had the panel printed on fine cotton poplin. This printing method is colour fast and the fabric can be treated in the same way as any other piece of cotton.
If you would like to buy your own chintz panel visit us at the museum shop in York or buy online here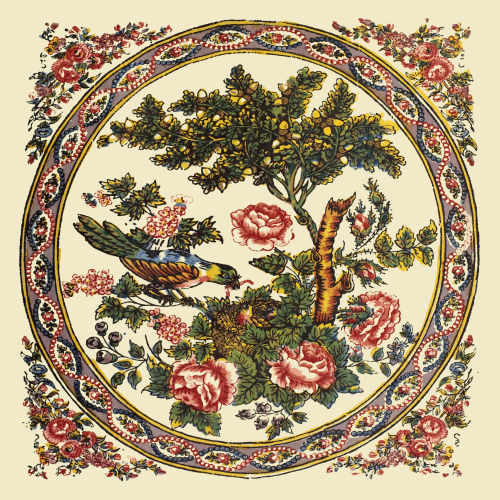 Reproduction chintz panel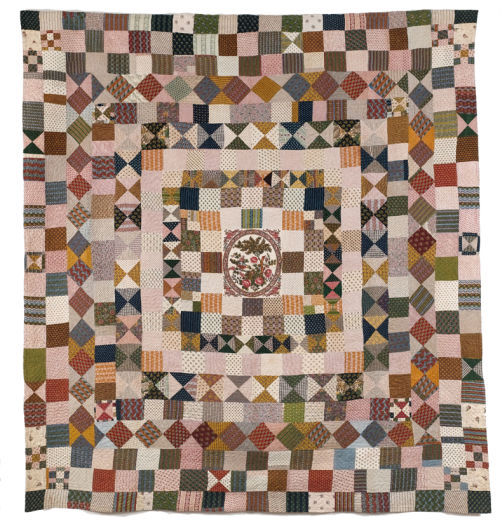 The Sidmouth Quilt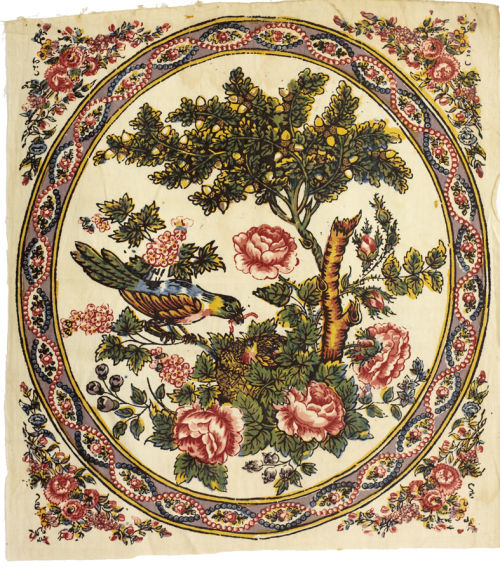 Original Chintz Panel