Exciting collaboration with Kaffe Fassett planned for 2015
Published: Saturday, 7th June 2014 15:00 PM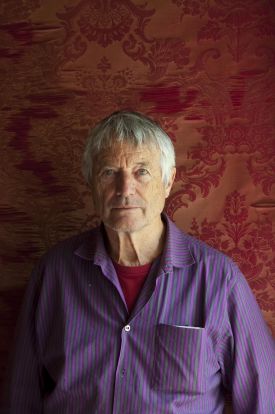 KING OF COLOUR, KAFFE FASSETT, WILL CURATE HIS FIRST SOLO EXHIBITION AT THE QUILT MUSEUM AND GALLERY IN 2015
Internationally renowned artist and designer, Kaffe Fassett, will curate an exhibition of historic quilts selected from The Quilters' Guild collection together with new stunning work created in response to these significant heritage pieces.
ANCESTRAL GIFTS will run from 16 May – 31 August, 2015 and will include 15 heritage quilts alongside 15 new quilts designed by Kaffe Fassett.
"We are thrilled to we working with Kaffe and it has been fascinating to see what items from the collection he has been drawn to. Ancestral Gifts will be quite unlike anything the Quilt Museum has put on in the past", said Fiona Diaper, Museum Manager.
His trademark celebration of colour translates across a wide range of decorative arts including patchwork and quilting, needlepoint, knitting and ceramics and the Exhibition is expected to attract a diverse range of visitors from far and wide.
To mark this landmark event, a commemorative book, Ancestral Gifts will be available for purchase and will include stunning photographs and detailed descriptions of the quilts on display, together with patterns and instructions for each of Kaffe's quilts. Kaffe will also be lecturing and hosting a series of hands-on workshops. Further details of these events will be posted on The Quilt Museum website.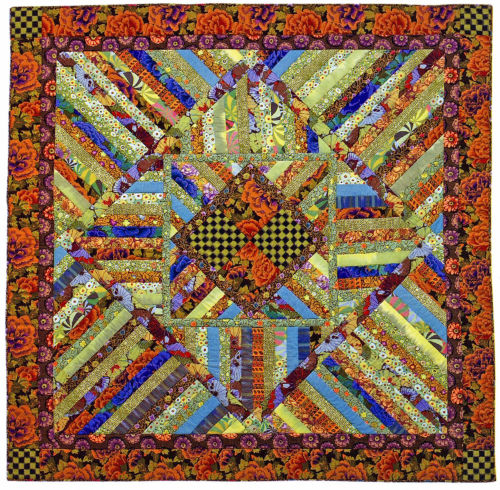 Mossy Radiations by Kaffe Fassett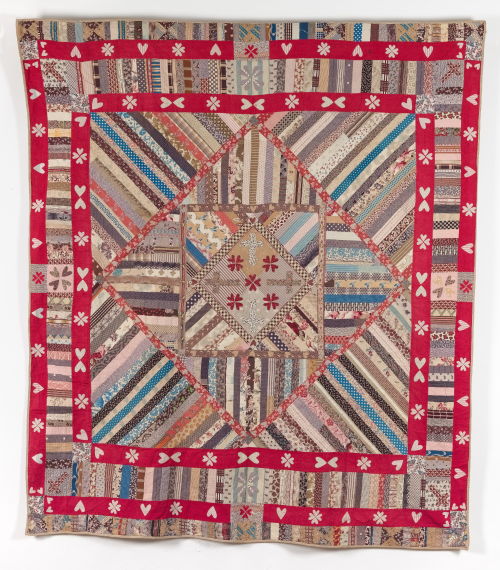 Hearts and Crosses Quilt