Tickets SOLD OUT for Tracy Chevalier talk 12 June.
Published: Friday, 16th May 2014 08:54 AM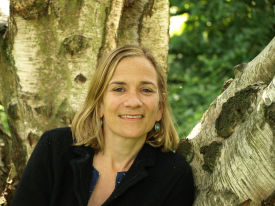 Tracy Chevalier author of best-selling Girl with a Pearl Earring will read from her latest novel The Last Runaway and give an insight to the quilts featured in the book. The talk entitled 'There's Life in Those Old Quilts: A Historical Novelist's Perspective'
Profits from this event will go to the Quilt Museum and Gallery, York
The Quilters' Guild Collection is held by The Quilters' Guild of the British Isles.
Registered charity no 1067361 Company limited by guarantee registration no 34476331 Charity in Scotland no. SC043174.
© 2020 Quilt Museum and Gallery, York | Printed from: www.quiltmuseum.org.uk/blog/quilt-museum-news/01433.html