Brown Frame Quilt
Move your mouse cursor over the image to examine this quilt in detail.
Maker:

UNKNOWN

Date:

1770 - 1820
Hand pieced and hand quilted cotton frame quilt in browns, blues, pinks and creams. The quilting designs include north country style cable twist, flowers, shell and square diamond infill.

The quilt has been substantially altered after 1860 by machine, the side frames removed and re-attached at the top, perhaps due to wear. The fabrics date 1770s-1810s.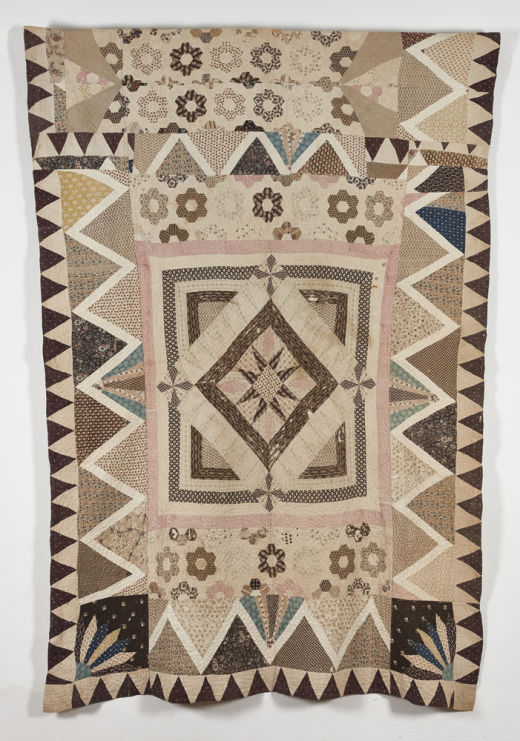 The Quilters' Guild Collection is held by The Quilters' Guild of the British Isles.
Registered charity no 1067361 Company limited by guarantee registration no 34476331 Charity in Scotland no. SC043174.
© 2021 Quilt Museum and Gallery, York | Printed from: www.quiltmuseum.org.uk/collections/all/all/1780-1830/brown-frame-quilt.html