Jessie Edwards Quilt
Move your mouse cursor over the image to examine this quilt in detail.
Maker:

Edwards, Jessie, Miss

Date:

1960
This cream quilt was made for Mrs Stonborough by Jessie Edwards. Jessie was one of the leading quilt teachers in South Wales who taught under the Rural Industries Bureau scheme, and continued to teach until 1959.

The quilt was made in 1960, just before Jessie died in 1961, and original correspondence between maker and customer shows that it was made from 'Tootal Poplin' purchased at John Lewis in Oxford Street, London. The fabric was supplied by the customer, but the original letters show the wool wadding and thread was supplied by Jessie. The quilt took four months to complete and cost £17 11s 0d.

Jessie was a very skilled quilter and a much loved teacher, and her work left an important legacy in the history of quilting.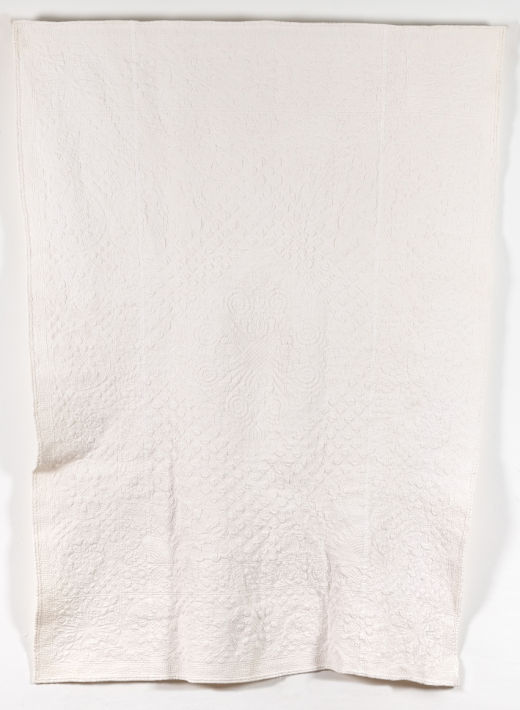 The Quilters' Guild Collection is held by The Quilters' Guild of the British Isles.
Registered charity no 1067361 Company limited by guarantee registration no 34476331 Charity in Scotland no. SC043174.
© 2021 Quilt Museum and Gallery, York | Printed from: www.quiltmuseum.org.uk/collections/wholecloth/jessie-edwards-quilt.html