Aberdeen 1
Move your mouse cursor over the image to examine this quilt in detail.
Maker:

Date:

1999
The image in this piece was developed from a photograph taken by Pauline of a boat reflected in the water in the Aberdeen docks. Commissioned and presented by the Heritage Committee to complete the Nineties Collection, which begins and ends with a Pauline Burbridge quilt and illustrates the development of the work of a professional quilter during the decade.

A quilt from The Nineties Collection - quilts commissioned from quiltmakers working during the 1990s.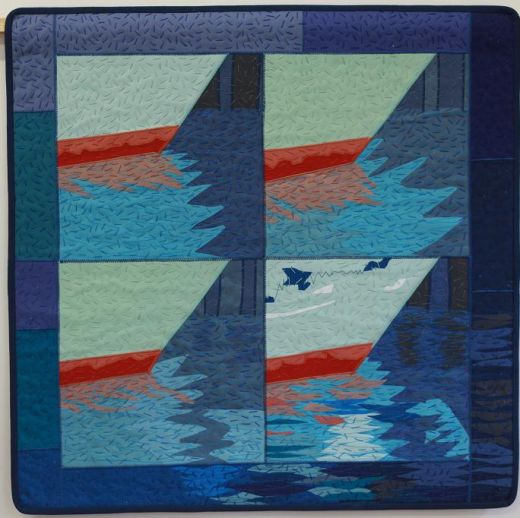 The Quilters' Guild Collection is held by The Quilters' Guild of the British Isles.
Registered charity no 1067361 Company limited by guarantee registration no 34476331 Charity in Scotland no. SC043174.
© 2020 Quilt Museum and Gallery, York | Printed from: www.quiltmuseum.org.uk/collections/contemporary/aberdeen-1.html