Black Pearl
Move your mouse cursor over the image to examine this quilt in detail.
Maker:

Laura Kemshall

Date:

2009
Laura Kemshall's quilt is one of a series where she explores the combination of portraits and pattern. Black Pearl takes the traditional Drunkard's Path block and places it in an arrangement to form discs of colour, or pearls. The piecing is combined with painting and very dense free machine quilting.

Winner of The Festival of Quilts Quilters' Guild Challenge 2009, sponsored and purchased by Bernina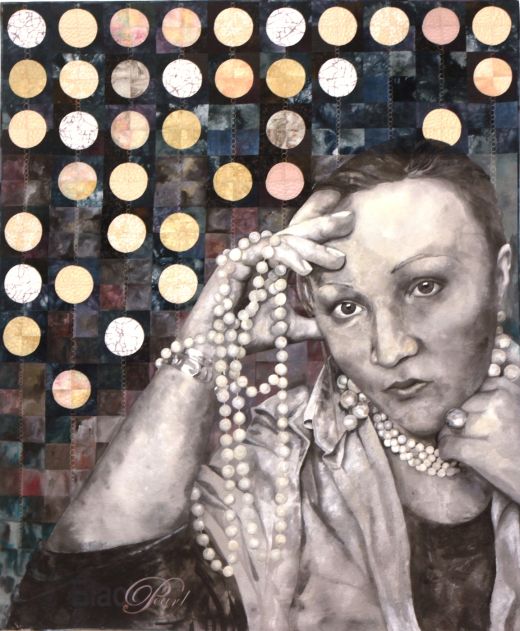 The Quilters' Guild Collection is held by The Quilters' Guild of the British Isles.
Registered charity no 1067361 Company limited by guarantee registration no 34476331 Charity in Scotland no. SC043174.
© 2021 Quilt Museum and Gallery, York | Printed from: www.quiltmuseum.org.uk/collections/contemporary/black-pearl.html