Divichi
Move your mouse cursor over the image to examine this quilt in detail.
Maker:

Date:

1993
Divichi was inspired by a horse trapping from the Caucasus dated about 1900 and is one of the maker's Rug series. It features strong primary colours and uses the techniques of machine piecing, applique, embroidery, quilting and hand made tassels. Commissioned and presented by Region 13 (Cheshire, Lancashire, Merseyside, Isle of Man, North Wales and Greater Manchester).

A quilt from The Nineties Collection - quilts commissioned from quiltmakers working during the 1990s.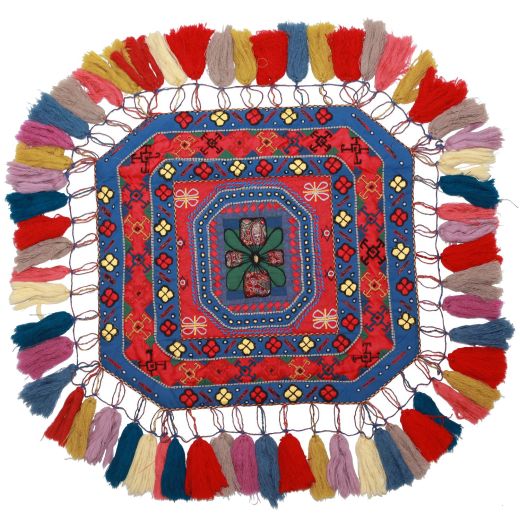 The Quilters' Guild Collection is held by The Quilters' Guild of the British Isles.
Registered charity no 1067361 Company limited by guarantee registration no 34476331 Charity in Scotland no. SC043174.
© 2020 Quilt Museum and Gallery, York | Printed from: www.quiltmuseum.org.uk/collections/contemporary/divichi.html